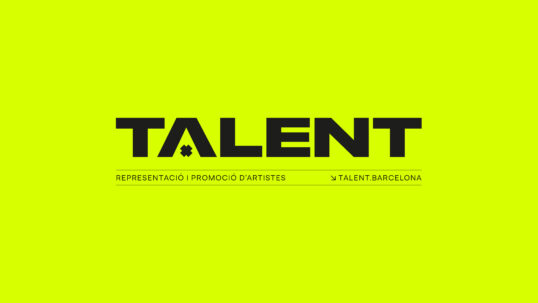 Fifteen years ago, the first edition of the Cruïlla Festival was held with the aim of making a great festival in Barcelona with a unique personality (eclecticism, controlled size, quality services and everything since independence) and focus on to achieve this by establishing a unique relationship with your audience.
To this end, in addition to extending its offer with the creation of different cycles (Cruílla Tardor, Primavera or Cruïlla XXS, born in the midst of a pandemic), expand its activities beyond the strictly musical with the incorporation of the art and humor among its proposals, Cruïlla has created and implemented its own system that has allowed it to better understand its audience and offer proposals more tailored to their needs.
With this experience gained and already becoming an essential element in understanding the live industry in southern Europe, Cruïlla is now taking a step further to expand its activity with the creation of Talent Barcelona.
Talent Barcelona was born from the desire to strengthen the company's relationship with the creative fabric, something it had been doing as part of the events it promotes, but which is now expanding by incorporating the support of talent into its activities. How could it be otherwise, with Cruïlla's DNA, this talent is not only musical and will also incorporate other disciplines such as humor.
Talent Barcelona, ​​made up of a team of professionals with more than twenty years of experience in the music industry sector, was born after years in which the way of doing Cruïlla has made it establish very close relations with the entire cultural fabric (both creators, as well as programmers, promoters, agents …) both nationally and internationally. Talent Barcelona is dedicated to the representation of artists and creators, the hiring of artist performances and the organization, as a promoter, of concerts, concert tours and other performances, as well as the production of shows. live, to grow projects that impact the public.
Talent Barcelona currently represents and promotes artists such as Pau Vallvé, Marc Sarrats and 31 Fam, organizes tours of international artists such as Wilco, Fat Freddy's Drop and Aurora, advising on festivals and booking for festivals and promoters.